How it works
Here is a quick walk-through to show how easy it is to build, deploy and host a website with Codespace.
Step 1
Choose your simple boilerplate project built with either the Hugo or Zola static site engine.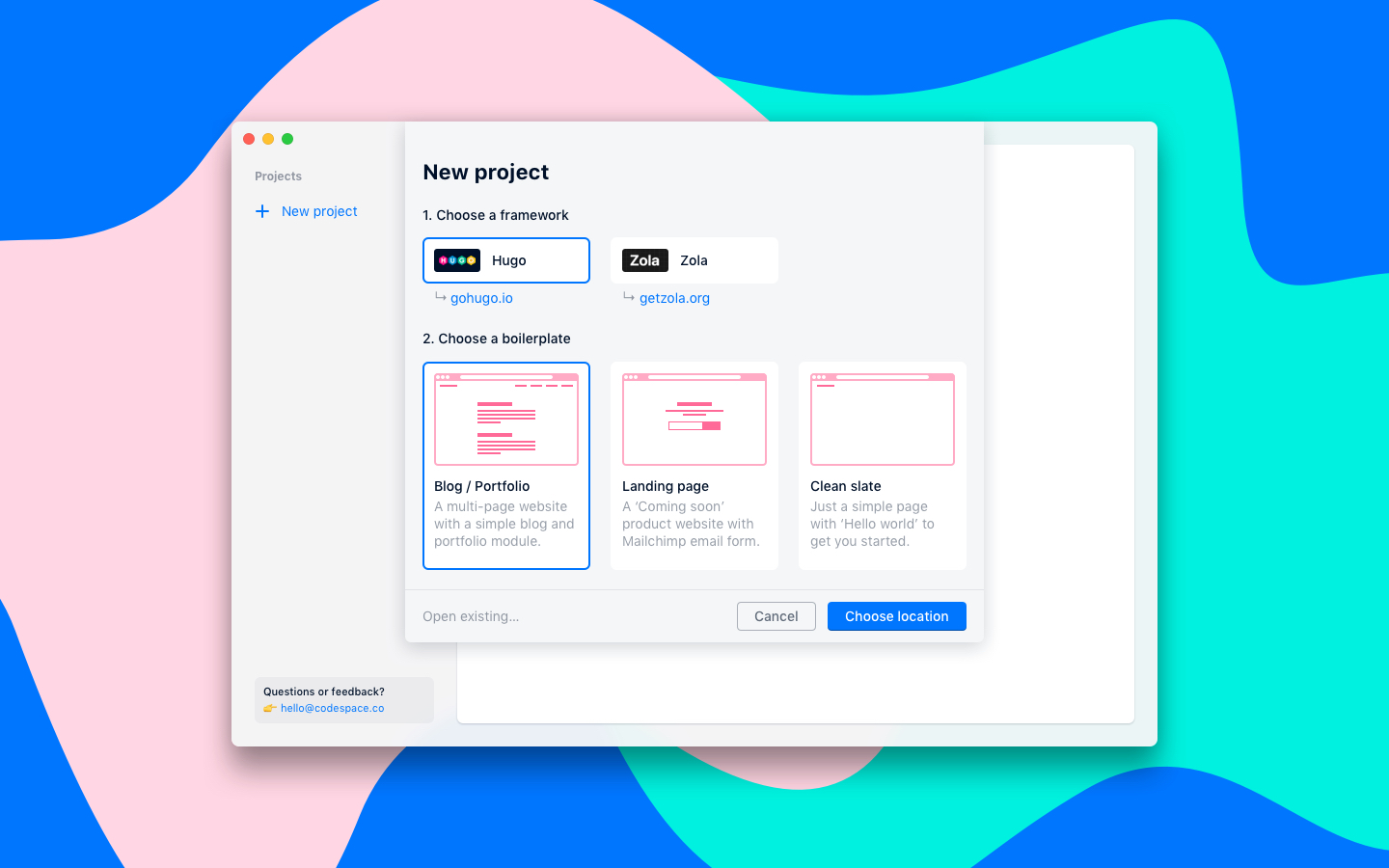 Step 2
Run the boilerplate project locally by the flick of a switch. No need to install anything.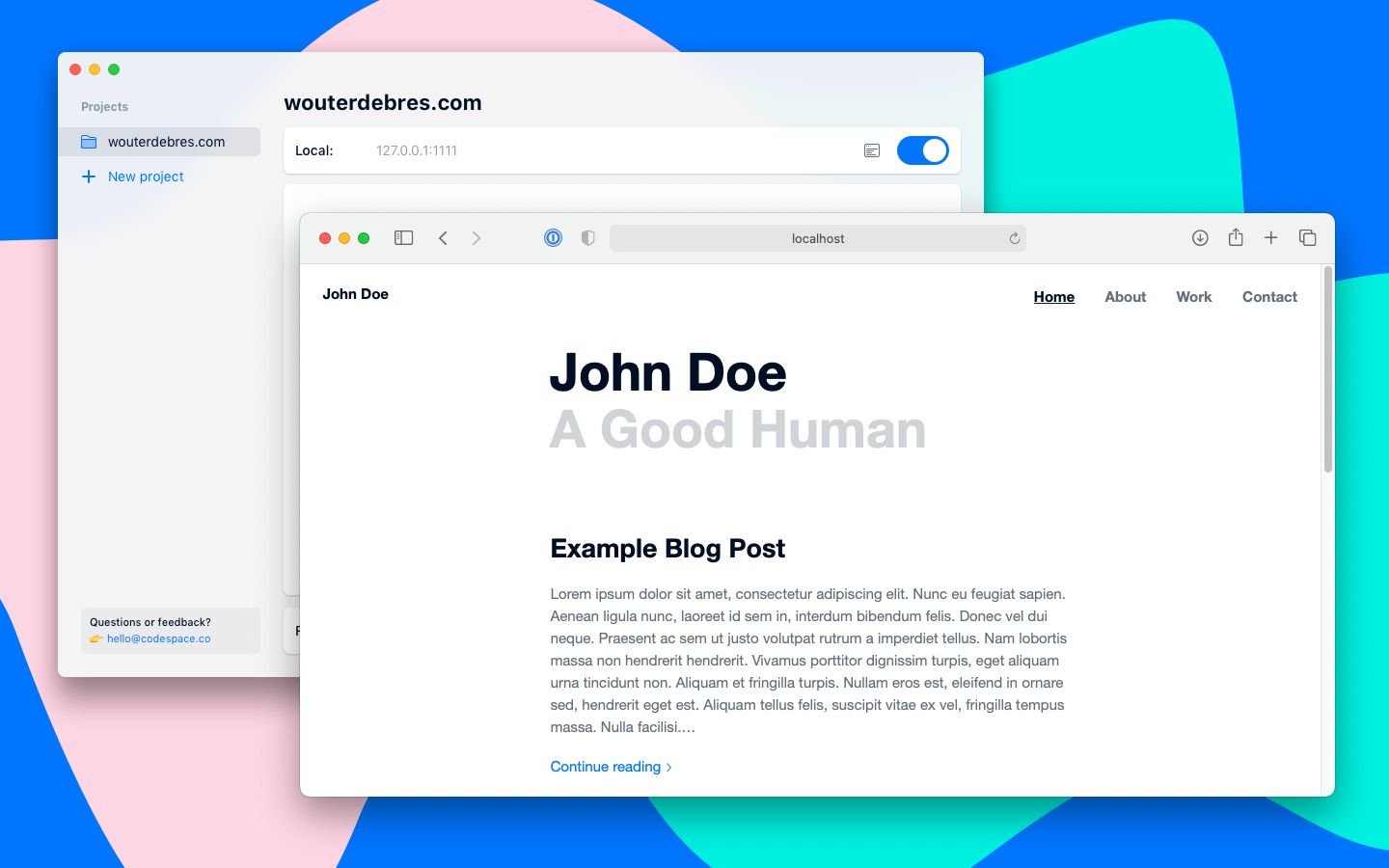 Step 3
Code your project in your favorite editor. Use the Zola and Hugo documentation to get familiair with the folder structure.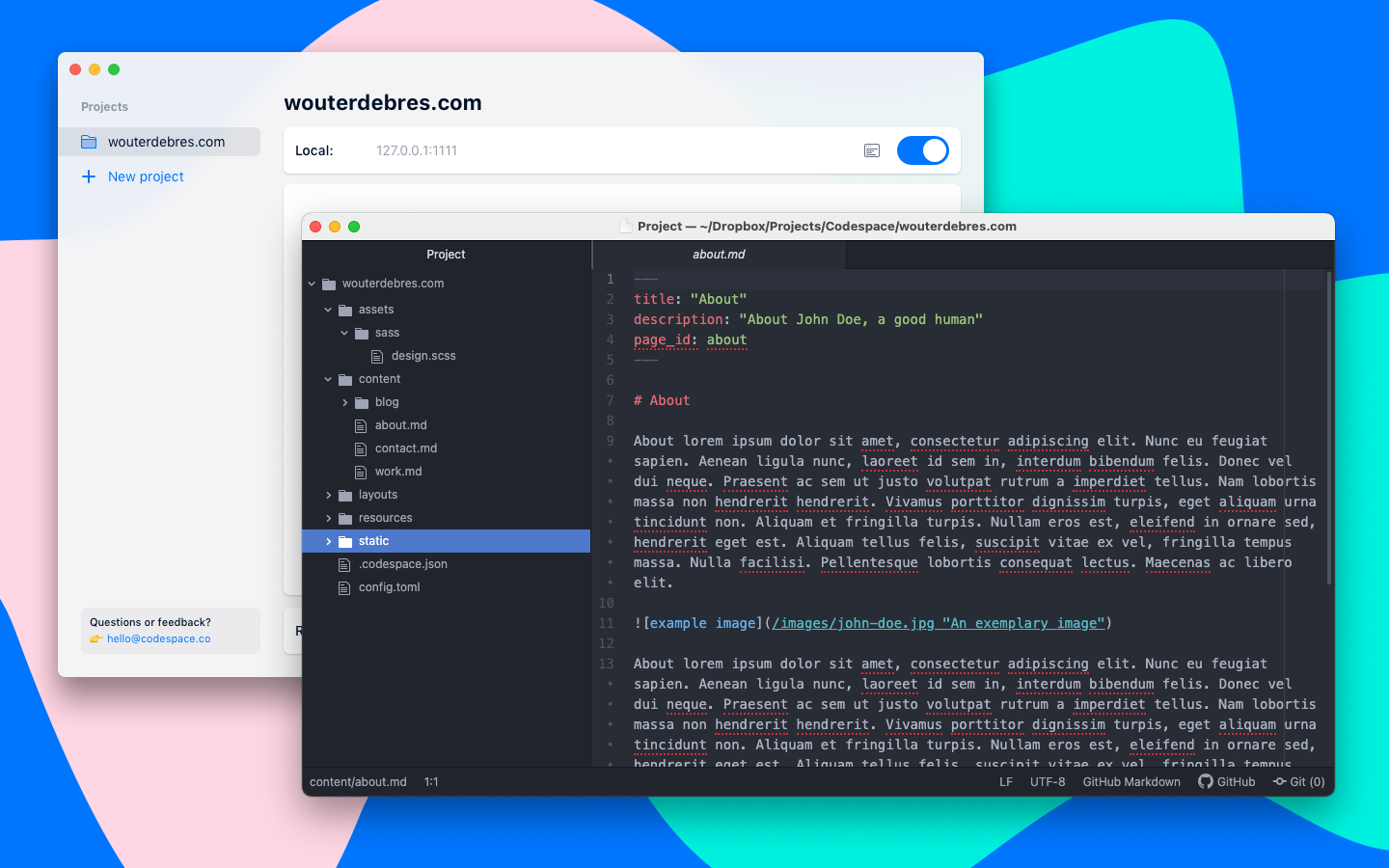 Step 4
Buy hosting and and connect your project to your custom domain name.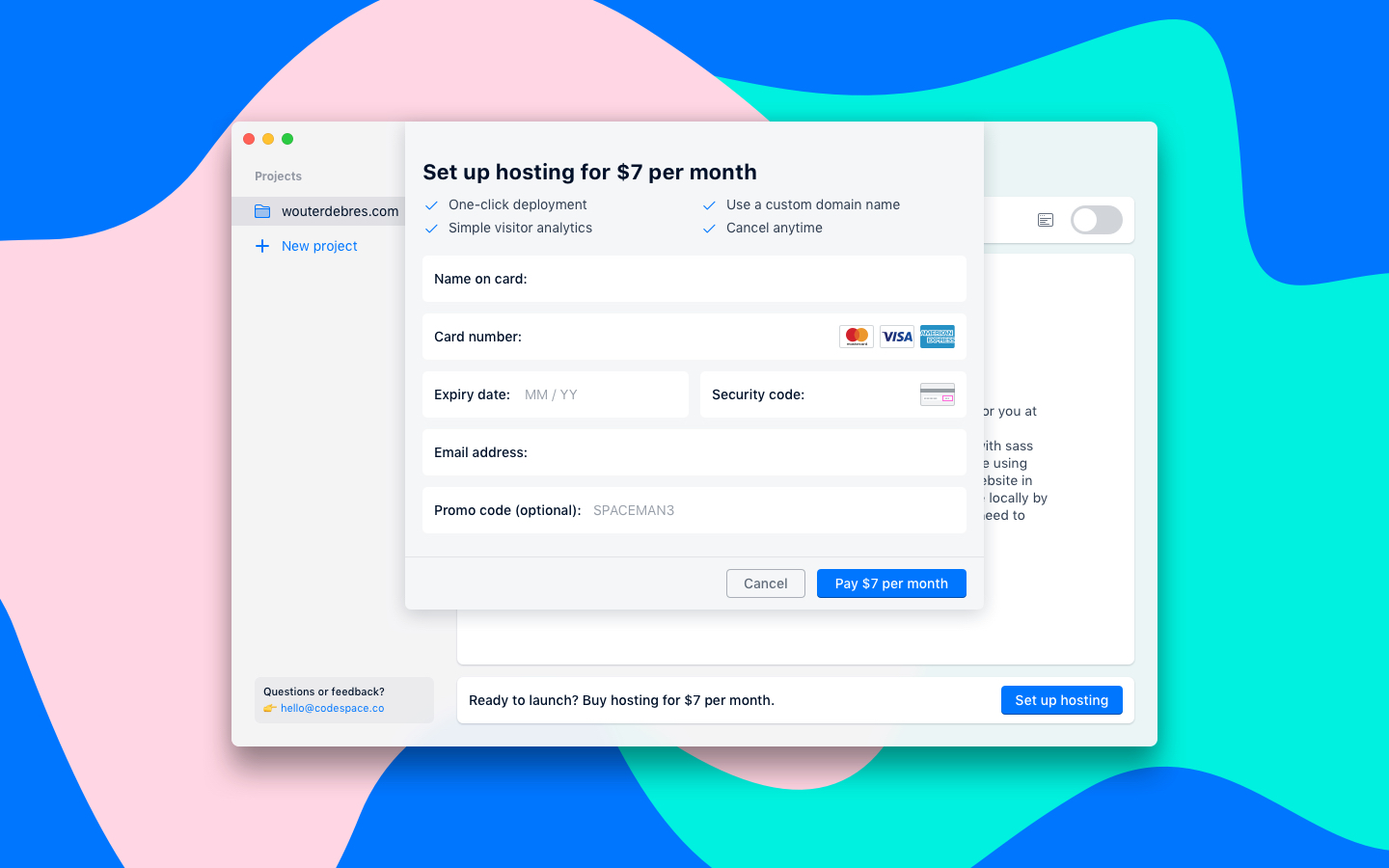 Step 5
Deploy your website with the click of a button.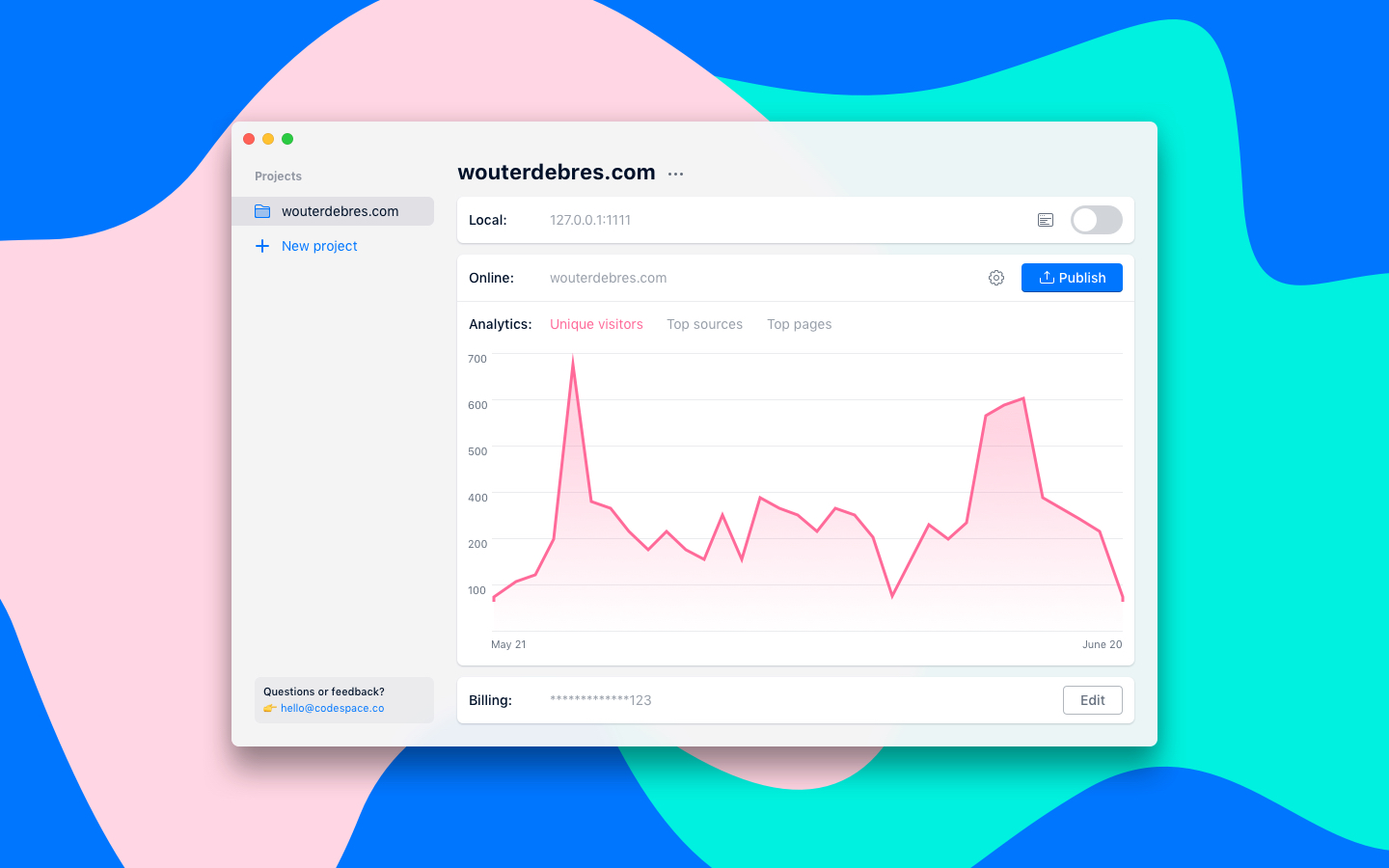 Be the first to be notified when Codespace launches.